My 1964 Impala Restoration
Go To Page 2
For the short version, click here
Back 1982, I was 21 and my cousin Larry came to town from Northern California. He had a gift for my family, a 64 Impala. After the drive from Marysville to Anaheim, he called it a "tuna boat". With the soft suspensions popular back then, that is an accurate way to describe it, although Chevrolet liked to call it a "Jet Smooth Ride". It had been my mom's, brother's, wife's, father's car (grandfather in-law?). At the time I was using my dad's car, a 70 Impala. My dad gave me the choice of having either the 70 Impala or the 64 Impala as my very own! I thought about it for a while and decided I liked the old 64 better. At 18 years old, the 64 Impala was making the transition from being "old and out of fashion" to being a bit nostalgic. Part of owning my own car was getting my own insurance (much to my parent's relief). I went and signed up with AAA auto insurance and have been with them ever since.
I can remember the first time I drove the 64 Impala, I was a bit concerned that it did not shift into 3rd gear. I had never heard of a Powerglide 2 speed automatic transmission. The car had about 70,000 miles on it when I got it and throughout the 80's I drove the 64 Impala everywhere, to the tune of 140,000 more miles, taking it up to 210,000 miles. In the late 80's I replaced the original 283 engine with a 327, and promptly broke the crankshaft. I then decided I wanted more power and had a 383 stroker built with a TH350 transmission. But with this and other things breaking now and then, I decided in 1991 to get a new car and not be subject to cycling to work every time the Impala was in the shop for repairs. So I got a 91 S-10 truck as my primary vehicle and the Impala was used for fun driving. But by now the exterior and interior were getting pretty shabby and it was not as fun to drive as a result, so it slowly became less and less used. But all along I knew I should never get rid of it. That would be the sort of thing that I always heard old folks saying they regretted. By 2009 I was getting tired of having the Impala taking up space in the garage with no real benefit. So I decided to fix it up and enjoy it instead of just using it as a storage shelf in the garage.
Me and my 64, back in the late 80's. We were both in better condition back then.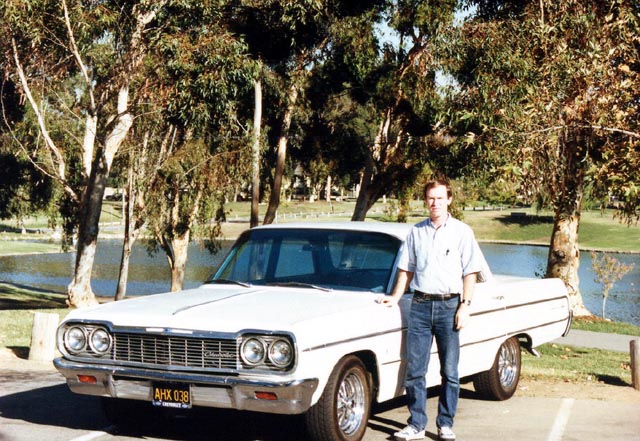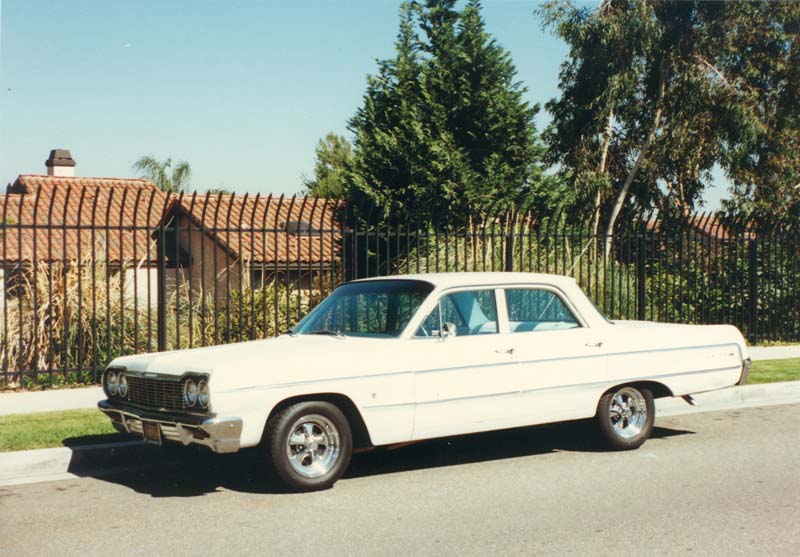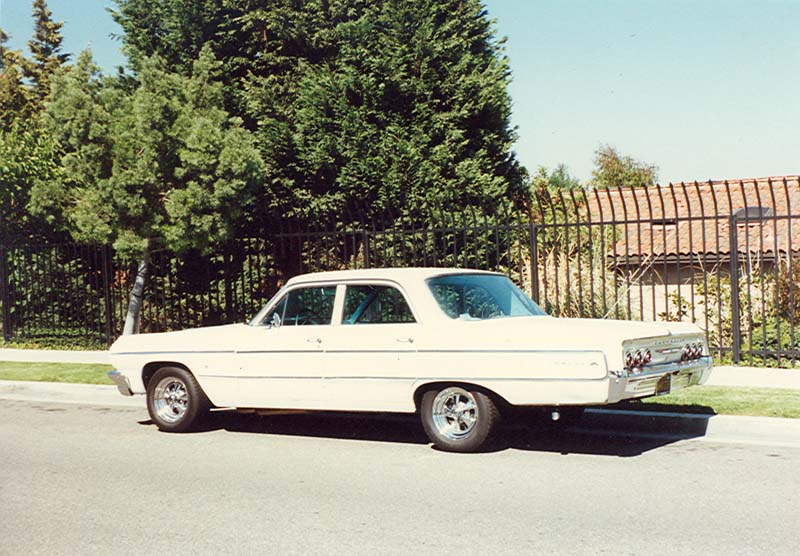 The 1970 Impala that I passed up in favor of the 1964 Impala.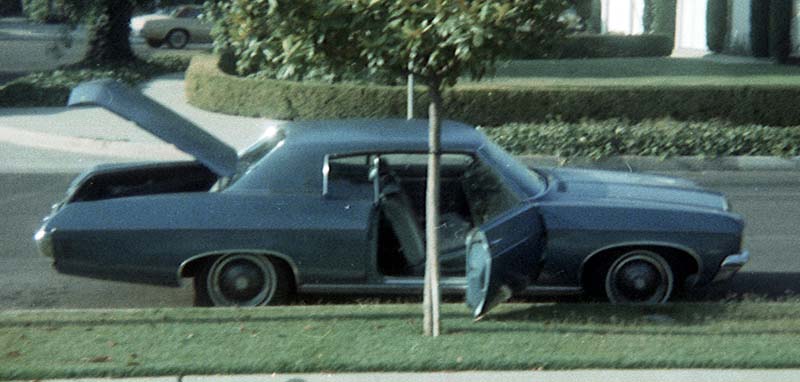 Insert Time Warp here.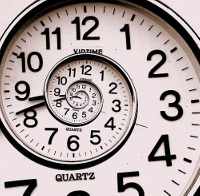 Oct 2009 - Yeah, there is an Impala in there somewhere. First I will need to clean the garage up so I can get to the Impala.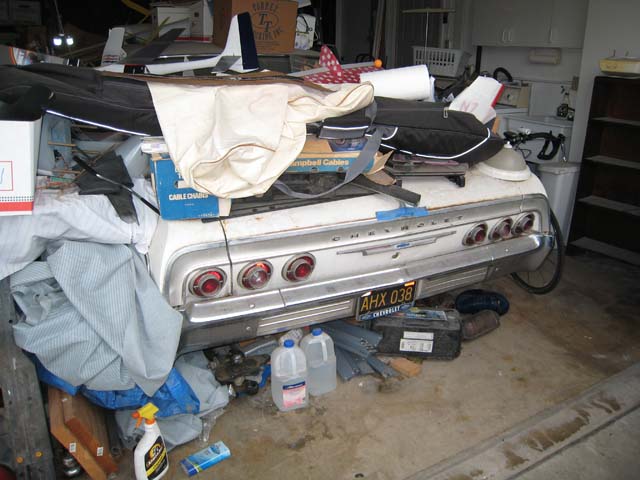 Oct 20th 2009 - Freed from the pile of junk in the garage. I pumped some gas into the carburetor, and cranked it up, started up fairly well, if a bit rough. Drove it to a couple of shops to get an estimate on the paint, rust and body work. First shop said $10k or more, second shop said $6k-$7k. The first shop had a 65 Impala that had been painted the same color as my Impala. It looked really nice Really whetting my appetite for getting my Impala painted.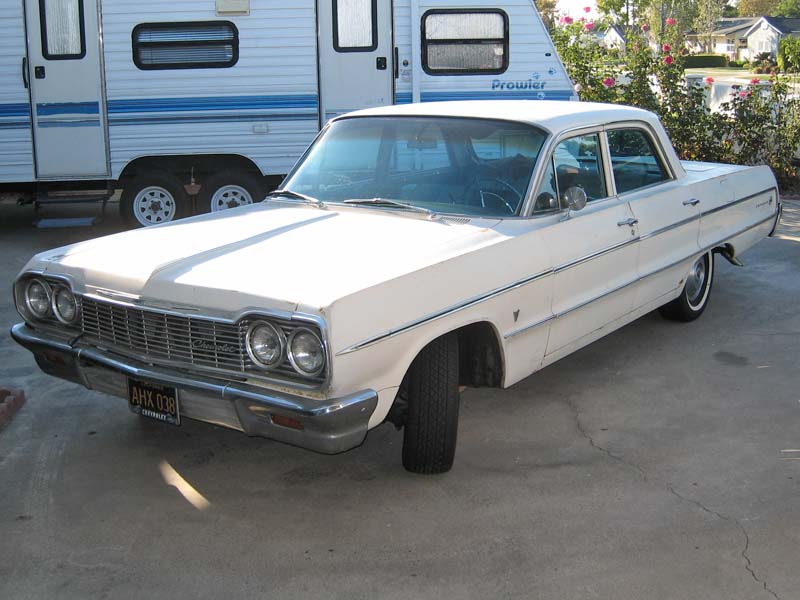 Originally the Impala had a 283 engine. In the late 80's I had a 383 stroker built for it. I also did a front disk brake conversion. Now it all looks so shabby and not quite right for a 64.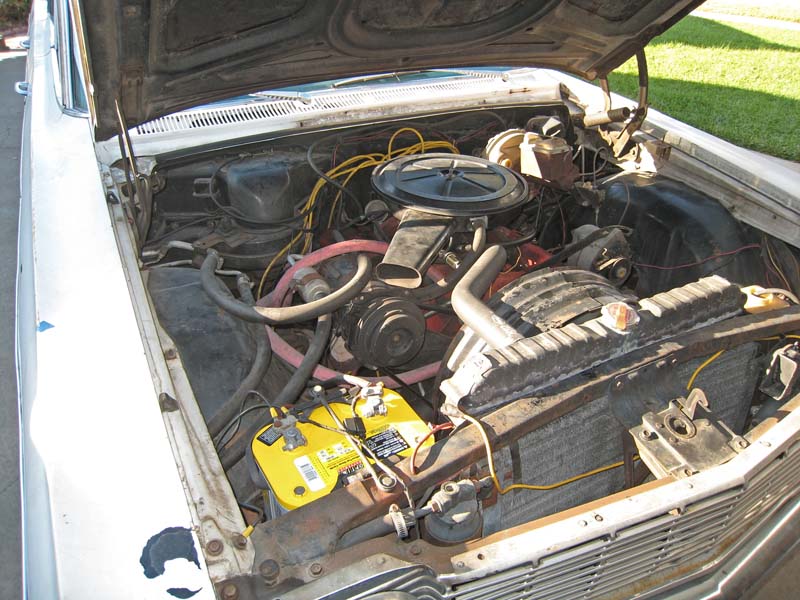 The interior needs a lot of help too.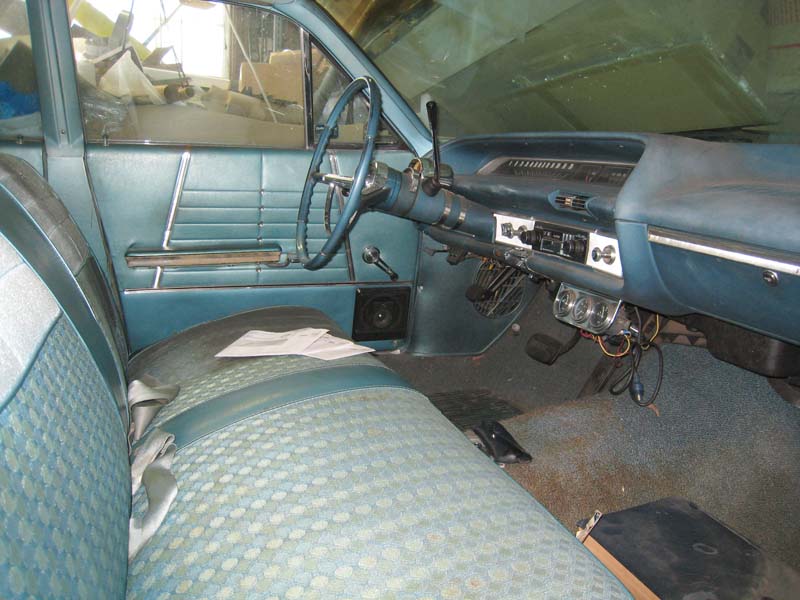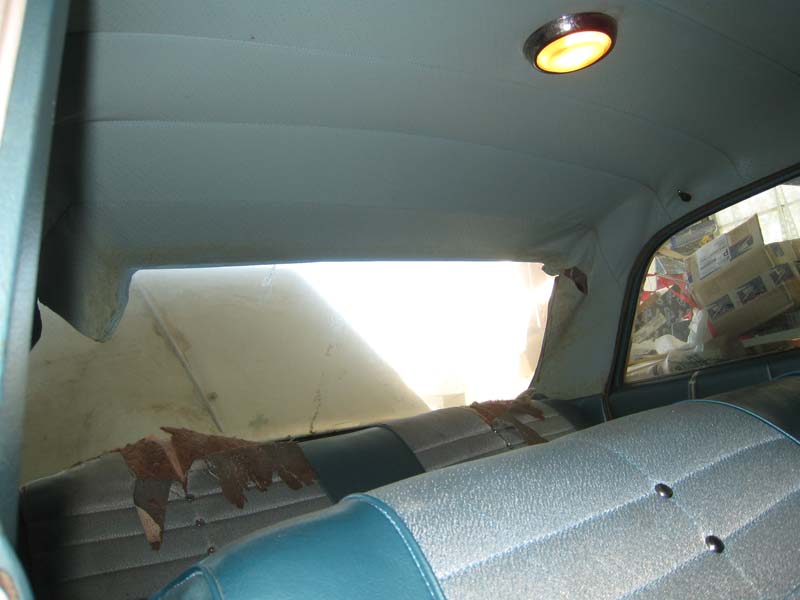 Underneath, things look even worse. The exhaust is all rusted out.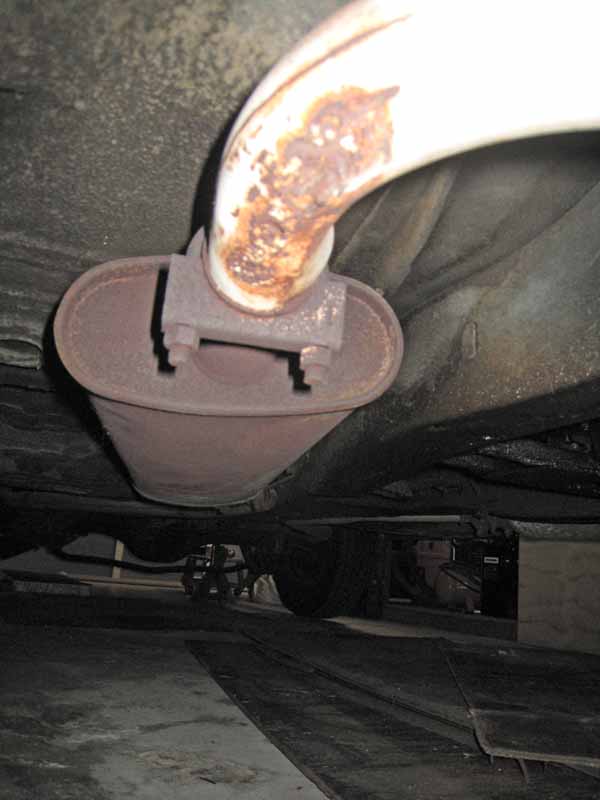 Power steering has been leaking for a long time.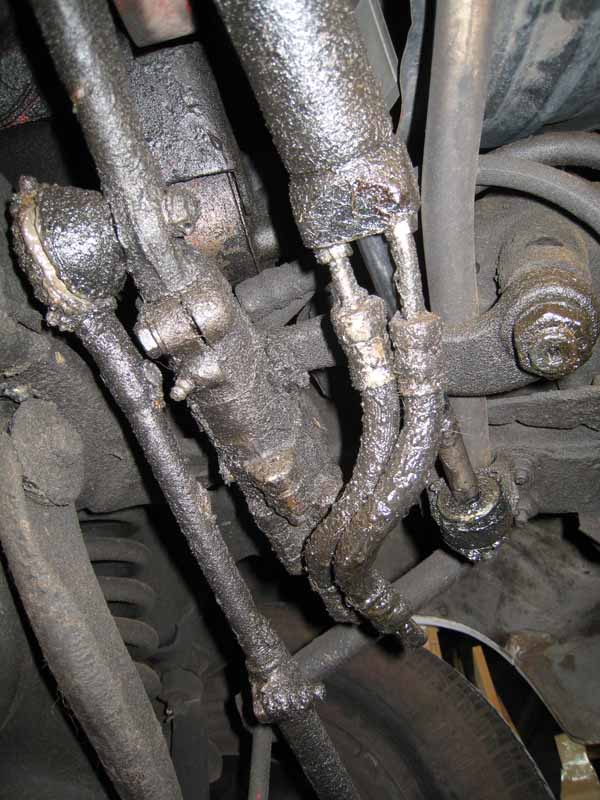 Transmission is leaking a lot from the speedo connection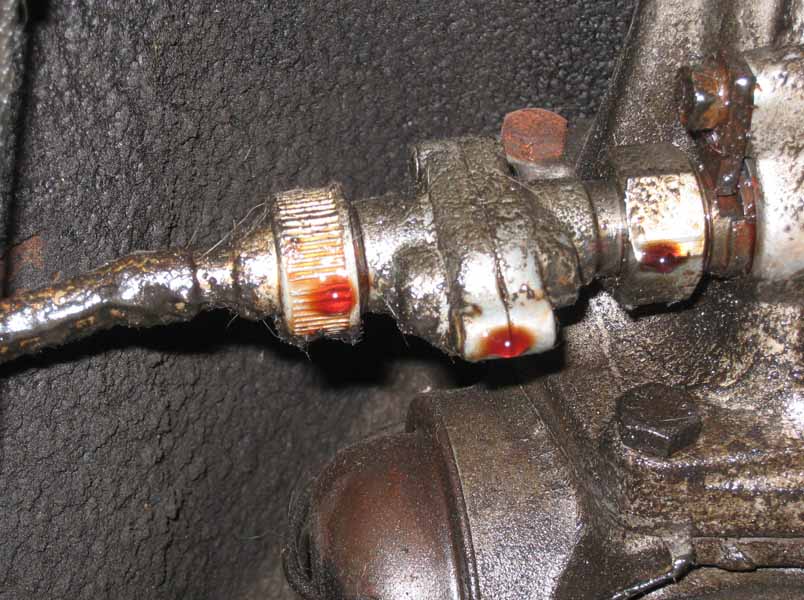 On the bright side, there is not much rust to deal with on the underside of the body.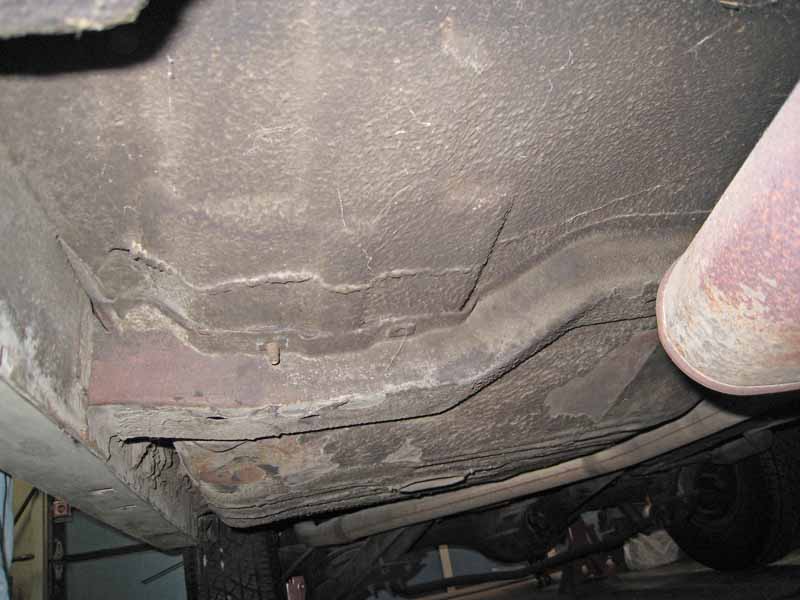 Nov 10th 20009 - Replaced the power steering this weekend. Everything but the pump. New control valve, new actuator, new hoses. Now, it works all the time, rather than when it feels like it, and no more leaks. It has been leaking for decades so it is nice to have it clean. One of the replacement hoses (the return line to the pump) was just a piece of hose, no connectors. Seems they don't make a proper hose for that part, so you have to hack off the end of the old hose to get the metal line for re-use with hose clamps. The pressure line from the pump came with a cheesy plastic wire loom as a protector for the area where the hoses go around the frame. I got some heater hose, cut it in a long spiral and wrapped that around the pressure and return lines to protect them.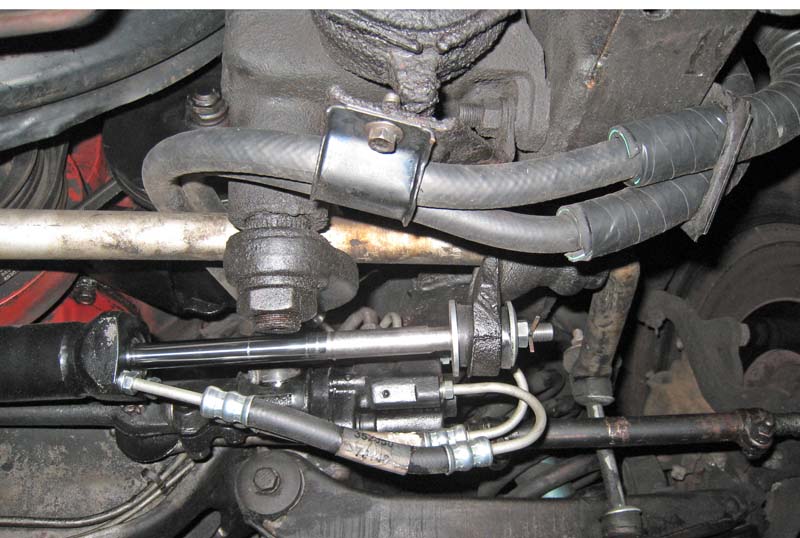 Nov 12th 2009 - Dropped the tank to fix the sender and a leak. Also to upgrade to 3/8" line. It is fairly clean up there where the tank was. No sign of the rubber that was supposed to be between the tank and straps.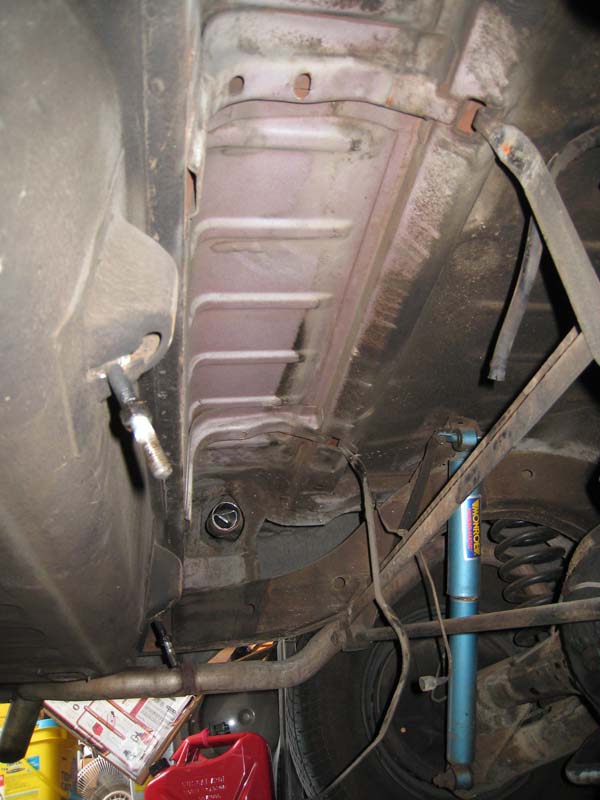 As I had long suspected, this is the culprit of my gas leak when the tank was full. The filler neck hose is old and cracked and leaking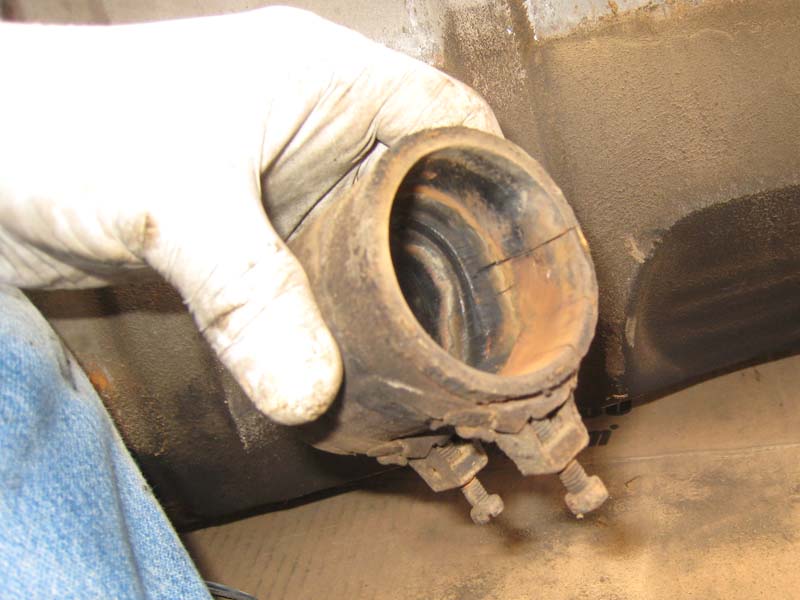 Inside looks pretty good. But I did not expect to see any problems as my fuel filter has stayed clean and the gas I siphoned out was clear. Someday I will put a new tank in as there is some rust there, but not much.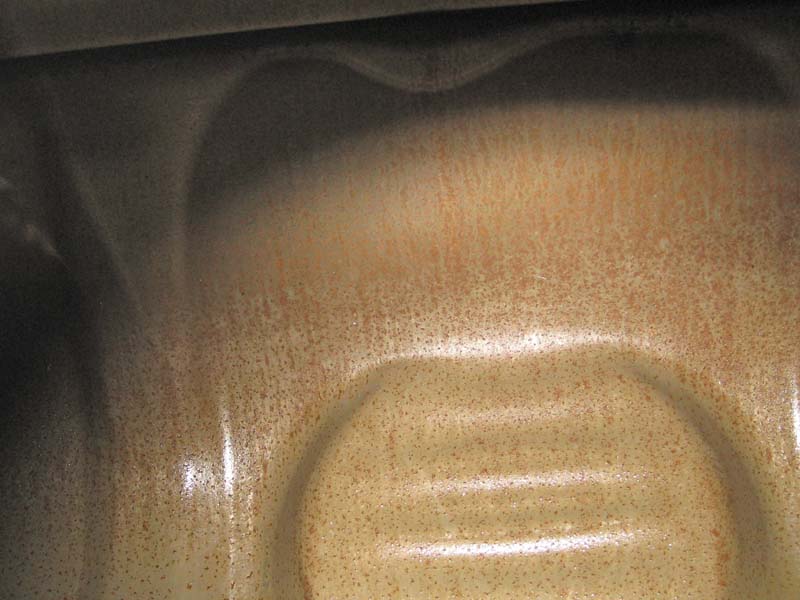 Nov 27th 2009 - I was wondering why the blower motor was vibrating and not putting out much air, so I took it out to see what was going on. Raked the leaves, sanded the rust, and spray painted it all back to a nice black inside and out. Now it blows lots of air.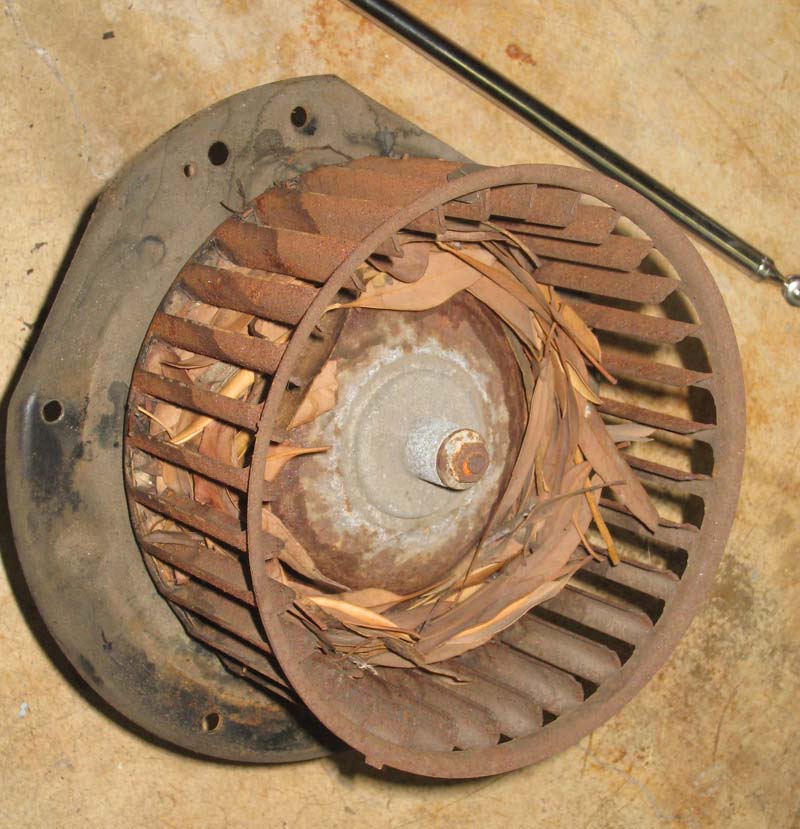 Going through my shop manual, I found this 'Build Sheet'. I had saved it in the shop manual when I had the seats reupholstered back in the mid 80's. You can see where the seat spring abraded it's way through the paper.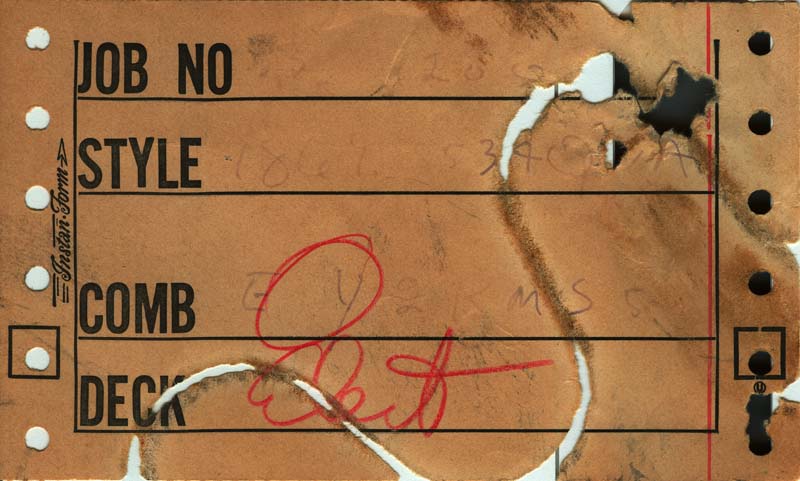 Dec 2nd 2009 - New 2.5 inch exhaust manifolds came in the mail today These should help the 383 breath a bit easier. These are reproductions of the correct rams horns used on the high HP 327. Sold by Corvette-Paragon .com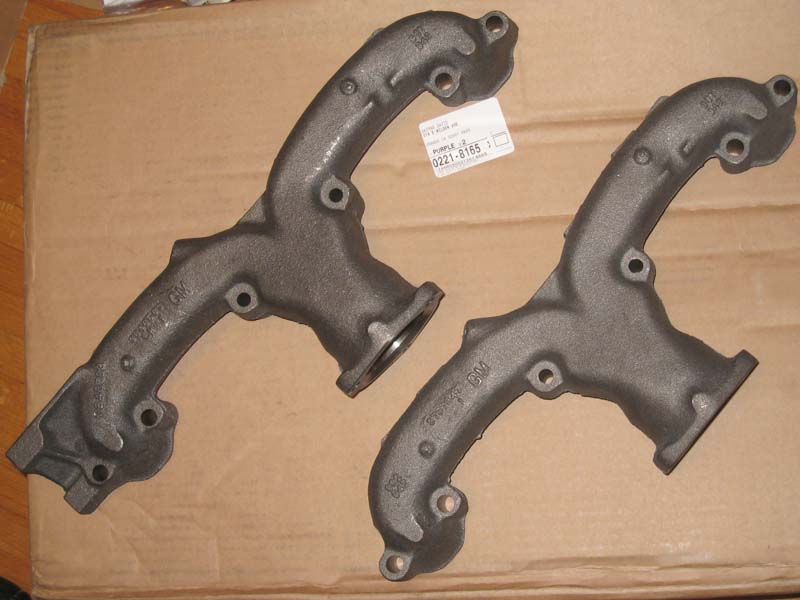 Comparing the old and new manifolds. Just a half inch larger in diameter, but it looks a lot bigger than that.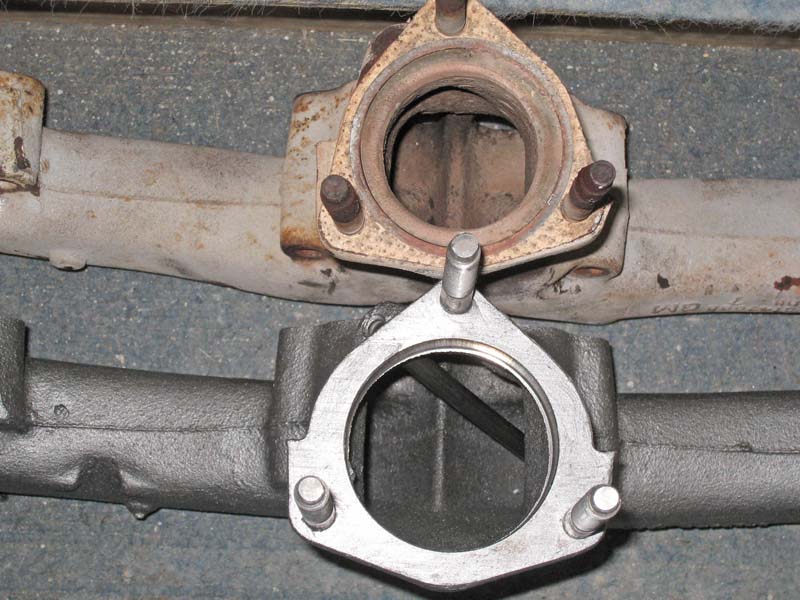 Dec 2nd 2009 – I had and AM Radio Converted to AM/FM/Aux input. vintageautoradio.com did a nice job of cleaning up this somewhat rusty ebay dog.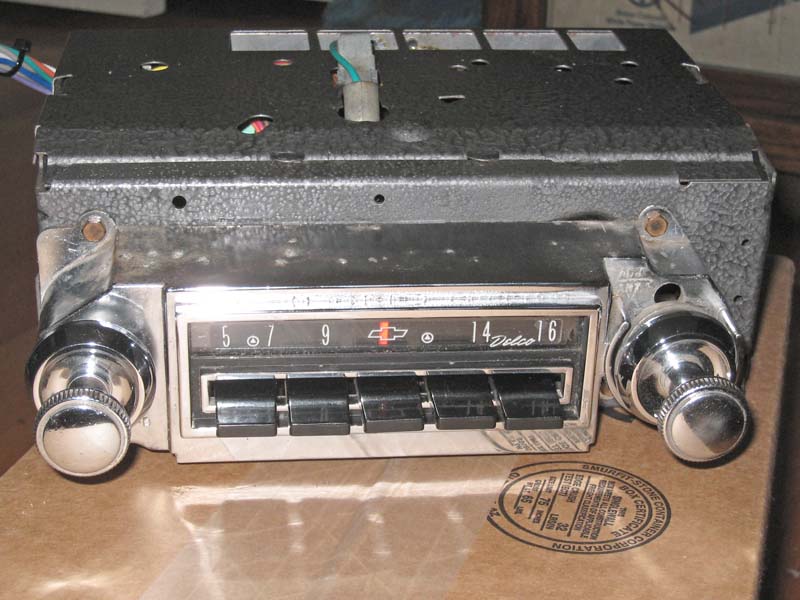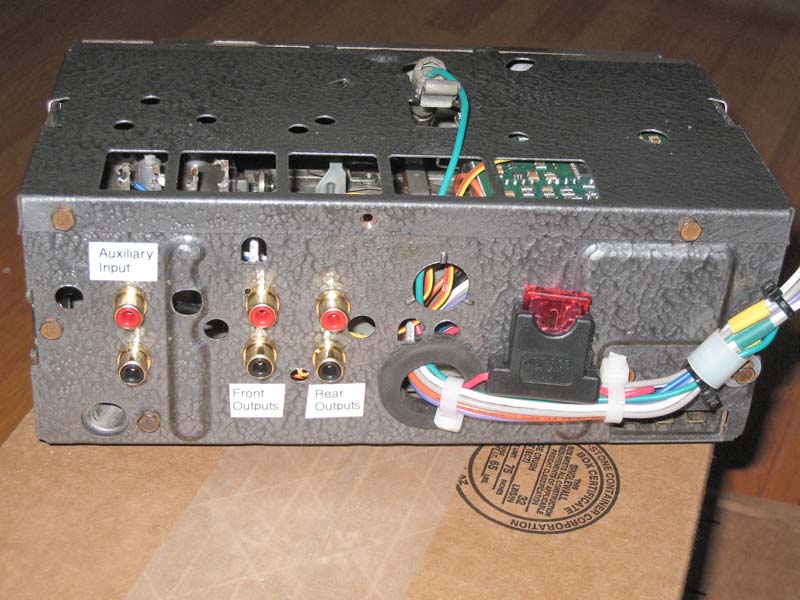 All the high tech stuff is the small green circuit board. I can't imagine it has much power, but I am planning on using my old Alpine 3528 amp, which has a REAL 45 watts x 4 channels rather than the 45 watts x 4 'peak power' this one claims.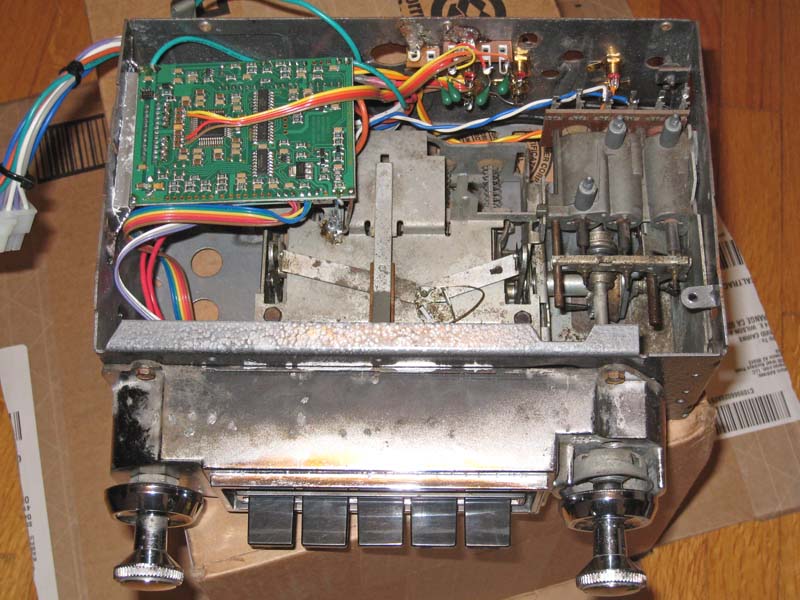 Dec 5th 2009 - Out with the old noisy flex fan with the tips crudely snipped to clear the power steering pump.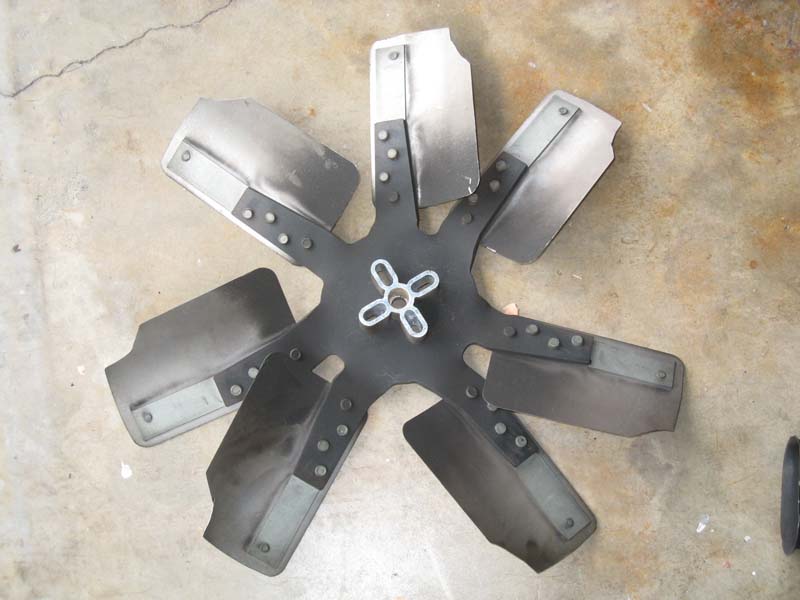 Nice new original style 5 blade fan with clutch.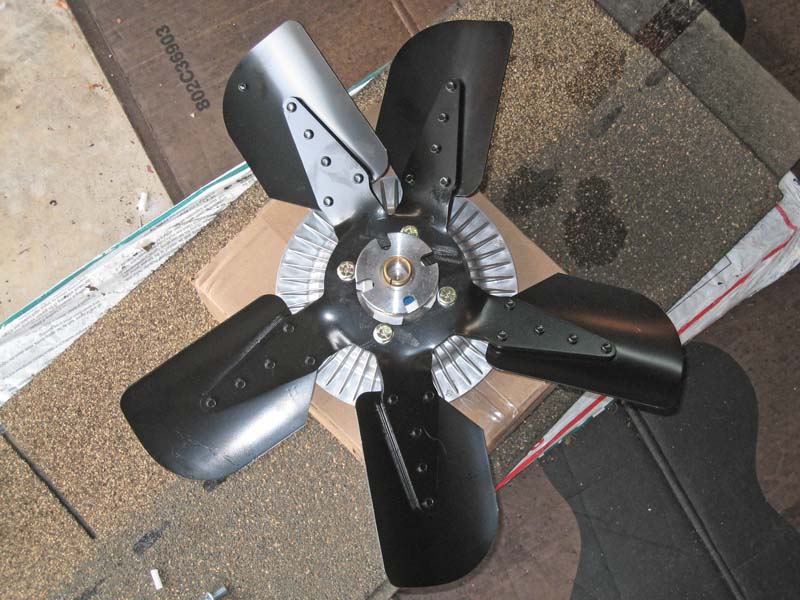 Took out some dents and painted the fan shroud while I was at it.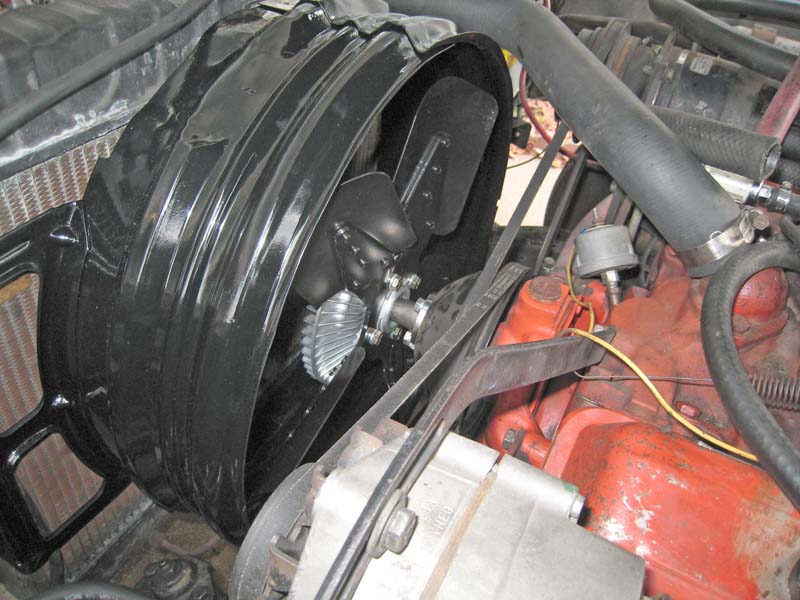 Dec 15th 2009 – Installed the 2.5 inch exhaust manifolds. Engine still looks ugly, but the exhaust manifold looks great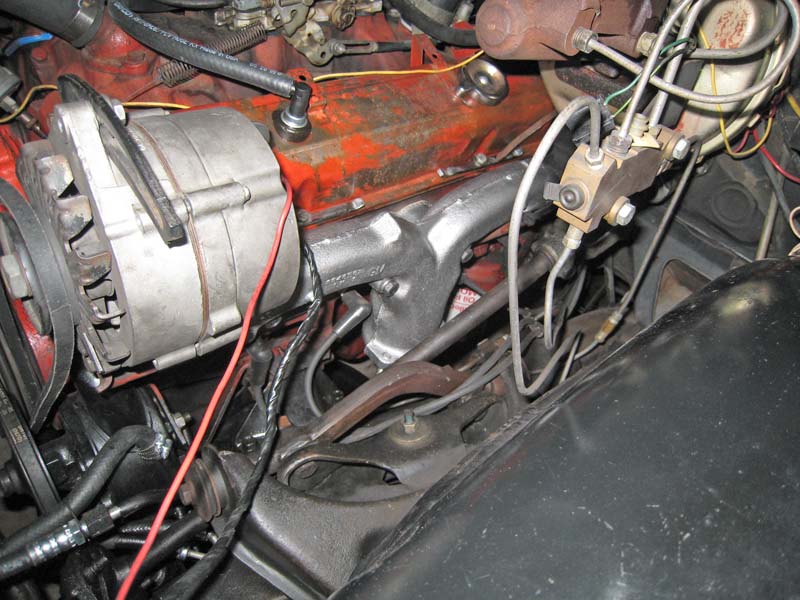 Jan 6th 2010 - Schafers 2.5 inch exhaust with resonators from ShowCars. The Schafers pipes were not as 'bolt and go' as everyone seems to say they are. Right side head pipe was 3 inches too long, left side about 1 inch too long. Right side tail pipe had a upward bend to it that prevented a proper fit even after adjusting the muffler bracket down. In the end I had to take it to muffler shop for $80 worth of professional persuasion. It sounds and performs better now. Partly due to the increased size and partly due to how rusted out the old mufflers were. I am sure they were somewhat clogged with rust.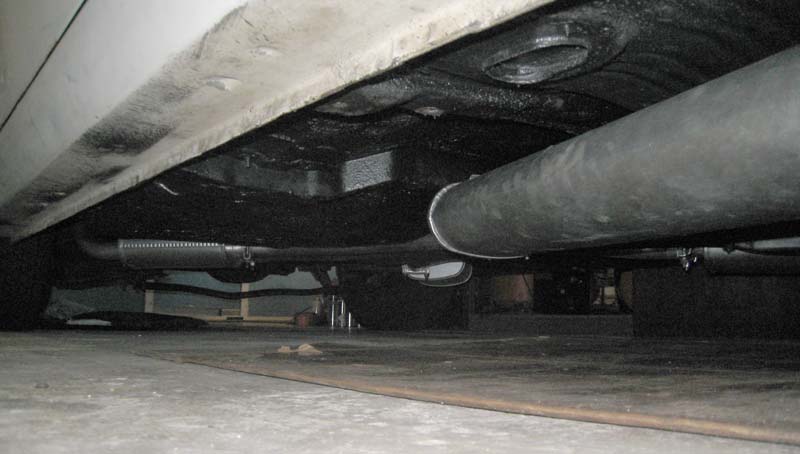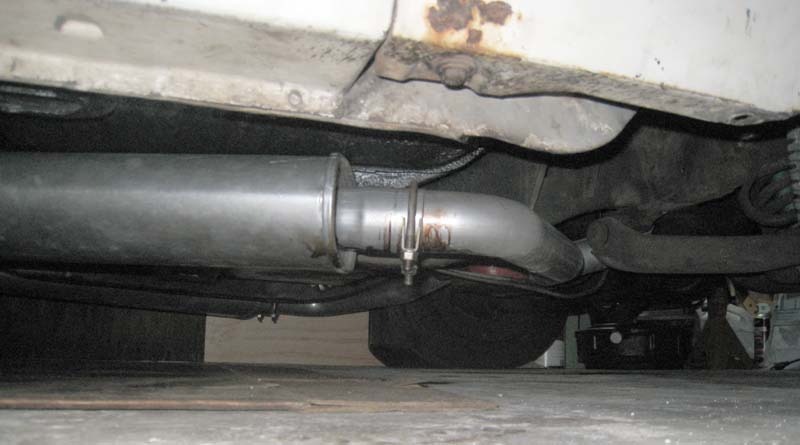 Jan 8th 2010 - It is almost a waste of time posting a pic of this, it just does not show up well in a small photo. On the left is before, on the right is after with a new plastic center. Rather tedious masking it for a quick spray paint, but they do look a lot better.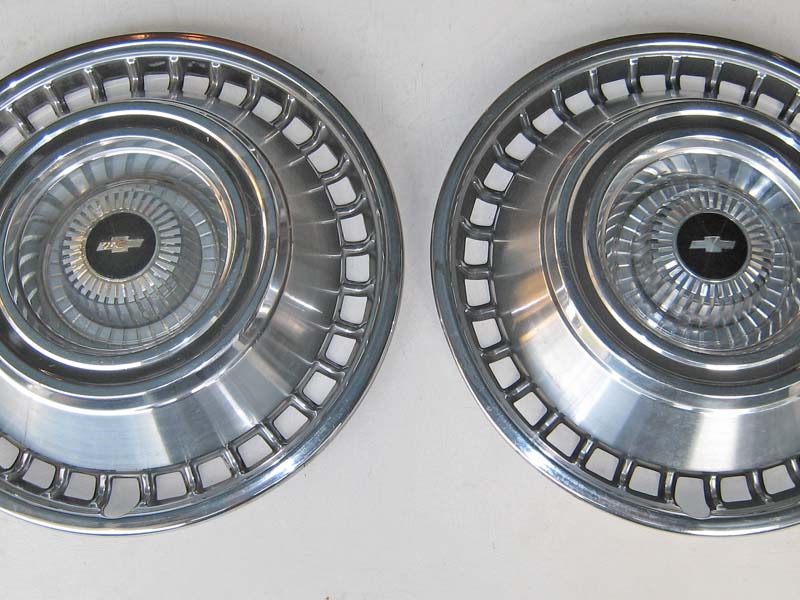 Go To Page 2
For the short version, click here